C O N N E C T I N G T H E G O S P E L W O R L D
Click on the iPhone to view
the sample ePub.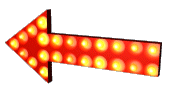 PromoPage INFORMATION:
The quality of your ePromopage could be the difference between your information be reviewed or not! While we do offer graphic services, you are more than welcome to submit your own work, actually we prefer that method. YOUR INFORMATION WILL BE UPLOADED AS IS! The only editing being made on our part will be activating or inserting your links.
The ePub is primarily for recording artist but it does lend itself to businesses and aspiring artist. Recording artists are encourage to take full advantage of this platform being that it will be available for review for one year. You never know who is looking for something new! Do your best to include your website, email, telephone, social networks, digital outlets, YouTube video and at least one GOOD photo. Talk carefully with your team, family and friends before you PRESENT your ministry/business to a people who have no present opinion of you...DO IT RIGHT...first impressions can be lasting.
There is a sample ad to your right, use it to guide your inspiration; some information you may want to use or omit. (All the button will be live in the epublication.)
ARTWORK
1. Size - 8.5 x 11
2. Full Color
3. File Types: .jpeg, .png, .psd
DEADLINES
Reservation Pages - January 15, 2015
Guaranteed Pages - February 2, 2015
All Artwork - February 2, 2015
PLEASE NOTE: Your ePromopage is only guaranteed upon full payment. Once your region has reached its limit, orders will be closed until next year.